Professor John F Fraser ​
MBChB, PhD, FRCP, FFARCSI, FRCA, FCICM
Founder & Chief Medical Officer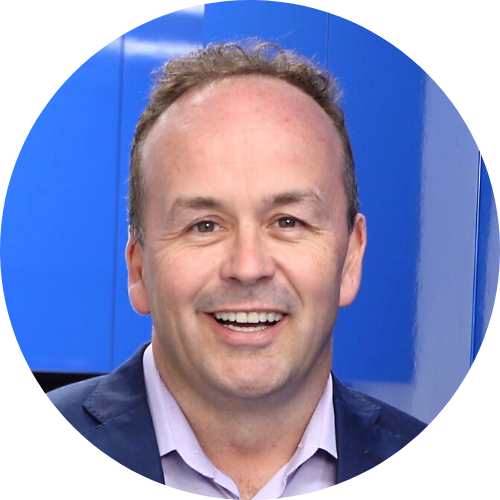 Prof Fraser is an intensive care specialist, researcher, clinician scientist, innovator and disruptor. His scientific endeavours have highlighted to him the potential of medical technologies in the heart and lung arena when developed symbiotically with world class clinicians, researchers, developers – with the patient at the heart of these innovation.
He founded De Motu Cordis in response to his experience as a young doctor, after witnessing first hand the impact that cardiac arrest and anaphylaxis had on a patient's outcomes, and quality of life. Remaining focussed on providing a quality outcome for a patient, instead of simple survival, is a common thread in all areas of Prof Fraser's ventures. Ensuring a patient thrives, not just survives, is at the core of what he does.
As an internationally recognised clinician, researcher, speaker and innovator, Prof Fraser provides not only medical expertise, but leads with passion and drive to develop products that will ensure patients receive high quality emergency care from the onset of an episode – When Every Second Counts.
In addition to his work with De Motu Cordis, Prof Fraser is also the Director of the Critical Care Research Group, the largest acute care multidisciplinary research group in Australia, based at the Prince Charles Hospital in Brisbane, as well as Director of Intensive Care at St Andrew's War Memorial Hospital in Brisbane.
He is also a co-Founder of the Quantum Innovation Fund Management, where he is seeking to develop an investment fund to support early- to mid-stage medical technology innovations, to ensure that tomorrow's patients get better today.
Pre-Eminent Intensivist at The Prince Charles Hospital, Brisbane Australia
Director Intensive Care at St Andrew's War Memorial Hospital, Brisbane Australia
Founder and Director of Critical Care Research Group
Medical Director for the Innovative Cardiovascular Engineering Technology Laboratory
Director Centre for Research Excellence – CRE ACTIONS
Principle Investigator, COVID-19 Critical Care Consortium
> $40M grant funding awarded
5 Professorships
> 450 peer-reviewed publications
President, Asia Pacific Extracorporeal Life Support Organisation (APELSO)
Co-Founder of BiVACOR (total artificial heart)
Founder and Chief Medical Officer at Quantum Innovation Fund Management
Co-Chair, Queensland Cardiovascular Research Network