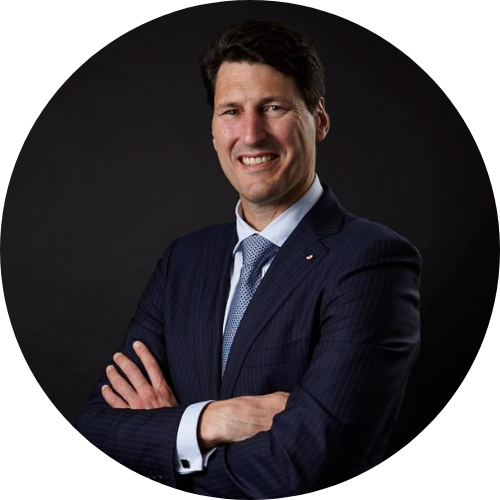 John Eales is a former Australian Rugby Union player, who led the Wallabies from 1996 until his retirement in 2001. He graduated from the University of Queensland with a Bachelor of Arts degree. He founded the business, Mettle Group, a human resource focussed consultancy which was acquired by Chandler Macleod in 2008.
Since that time, John has held Non-Executive Director positions in various listed ASX businesses and in other unlisted businesses in which he has invested.
John's interest and investment in DMC has been enhanced through his family's experience with anaphylaxis.
In the medical field, John is a shareholder and Director of Executive Health Solutions, a business delivering comprehensive health assessments and programs to over 10,000 leading Australian executives every year. He is also Chair of the ASX listed analytical and life-sciences business, Trajan Group Holdings.
John is on the Sport Australia Hall of Fame Advisory Board and the Rugby Australia World Cup Bid Advisory Board. He is also Chair of the World Rugby Hall of Fame selection panel.
John has been a columnist with the Australian Financial Review for 11 years, and more recently with The Australian. He is the author of two books: Learning from Legends – Sport, and Learning from Legends – Business.
Non-Executive Director Positions:
Chair – Trajan Group Holdings
Flight Centre Travel Group
Magellan Financial Group
John West Logistics
Executive Health Solutions